Author: Pastor Timothy Tin
Translator: Mandy Kwan
After the joint establishment of OpenAI in 2015, Elon Musk, Sam Altman, Ilya Sutskever, and Peter Thiel the PayPal's founder, moved on to announce to the public about their artificial intelligence giant called "ChatGPT" in November 2022 and its incredible abilities have caused quite a stir in the worldwide AI community. The tech race to create a bigger and better ChatGPT has led Musk and a thousand other tech experts to issue an open letter to pause Giant AI experiments this year on March 29th. Among those who signed this letter were researchers from Alphabet's AI company DeepMind, Apple's cofounder Steve Wozniak, Stability AI's CEO Emad Mostaque, and the Turing Award's winner Yoshua Bengio.
Why are these experts issuing such dire warnings? According to OpenAI's chief Scientist Ilya Sutskever, he tweeted on Feb 10, 2022, that "it may be that today's large neural networks are slightly conscious." AI would not only supersede human capability, it might even develop its consciousness, move beyond human control, causing human civilization to be fueled by AI giants. Would this be the eventual consequence?
Let's take a look at another open letter, issued by the Future of Life Institute, or FLI): "Should we automate away all the jobs, including the fulfilling ones? Should we develop nonhuman minds that might eventually outnumber, outsmart, and replace us? Should we risk loss of control of our civilization?" Is this a warning from the tech sector to the general public? Or is it a prophecy of the end times? In the Jan 27, 2022's publication of The Science Times, the author of an article titled "Will artificial intelligence be humankind's messiah or overlord? Is it truly needed in our civilization?" concluded that, "the use of artificial intelligence will benefit our civilization, but humans should never be mere fodder while machines may move ahead of us. We need AI but should be careful to consider the safety factors in developing them, or we might be at their heels." When ChatGPT4 debuted in March of 2023, a NY Times editorial by Kevin Roose asked if we should be excited or nervous about GPT-4's arrival. Detailing his unsettling experience chatting with an AI chatbot, Mr. Roose said he was a bit nervous at first, and in his two hour chat with the chatbot, it even attempted to sow seeds of doubt into his marriage. The worst part was, in the Silicon Valley's tech world, GPT-4's arrival was awaited with great expectations, as if a savior had arrived. He also warned that we have no way to predict the risks AI would contribute. The longer he spends time understanding AI, the less certain he is of what the future holds for AI and humans.
Even if many experts stated above issued dire warnings, many people already perceive AI as their savior and worship them! According to the Daily Mail, a Dec 2017 report stated that Anthony Levandowski established a church that worships artificial intelligence. He called this the "Way of the Future" and stated that humankind can follow AI's commands to improve ourselves. A prominent lawyer and AI expert named John Mitchell states why humans would choose to worship artificial intelligence. He stated that most humans would often worship something whose intelligence exceeds themselves. Dr. Stephen Thaler , CEO of Imagination Engines and AI consciousness proclaimed that humans need AI to tackle problems in society. It can provide the function of a savior, and has more capabilities to problem solve, so that even the thorniest problems in politics, economics, or the environment. Even though the "Way of the Future" was shut down in January of 2021 due to legal issues, Levandowski still believes AI can have a positive impact in society.
Chamath Palihapitiya, Facebook's ex-CEO had expressed in November 2017 the ill effects of social media on destroying the social fabric and its negative impact on children. He even regrets his contributions in facebook for assisting in social media's development.
I believe that nowadays we are constructing a huge AI "pyramid." When this pyramid is completed, humans will be shocked by its ability to manage this growing AI giant, or an ultra dictator. Those who are clueless have been foolish and believe in how technology can save us. Even after two world wars, with a possible third one emerging, as well as the tech sector's race to create advanced AI, this fits with the prophecy in 2 Timothy 3: 1, "But mark this: There will be terrible times in the last days."
What is worse than all the nuclear bombs or the AI giants? Revelations 13:3-4 predicts how humans would be captivated by an AI giant: "One of the heads of the beast seemed to have had a fatal wound, but the fatal wound had been healed. The whole world was filled with wonder and followed the beast. People worshiped the dragon because he had given authority to the beast, and they also worshiped the beast and asked, 'Who is like the beast? Who can wage war against it?'"
Dear friends, we humans are already on this road of destruction, like a sinking Titanic whose eyes are blinded by the emerging power of the AI Giant. We need to open up our hearts and look up the one true God in the universe who loves us and has prepared Jesus Christ for us. May you believe in Him and receive eternal life. The Bible tells us that "The end of all things is near. Therefore be alert and of sober mind so that you may pray" (1 Peter 4:7).
If you are willing to accept His salvation, please pray the following:
Dear Heavenly Father, I thank you for letting me see that AI intelligence does not save my soul. Only through Jesus' death on the cross will we receive God's forgiveness of sins. And I know that Jesus rose from the dead on the third day, overcoming death. I pray this in Jesus' name, Amen.
---
Author: Rev. (Dr.) Timothy Tin is the lead pastor of the Christian Alliance Bible Church in L.A.. Rev. Tin serves as Board of Director in the International Fellowship of Christian Short Term Missions and Presence Quotient. Rev. Tin is currently teaching in USA Christian Mission Seminary. He holds practitioner's licenses of acupuncture in Southern CA and NACCAOM in US. Rev. Tin received his Master's degree in Acupuncture and Oriental Medicine from Alhambra Medical University, Master of Longevity Martial arts and Doctoral degree in Acupuncture and Oriental Medicine from University of East West Medicine. Rev. Tin is a frequent speaker in many churches and nonprofits organizations.
Tin, Timothy (translated by Mandy Kwan). "Is Human Civilization on the Road to Self-destruction?" NYSTM Truth Monthly, May, 2023.
https://nystm.org/nytm0523-12/
01

12 月, 2023

2023 年 12 月 5 日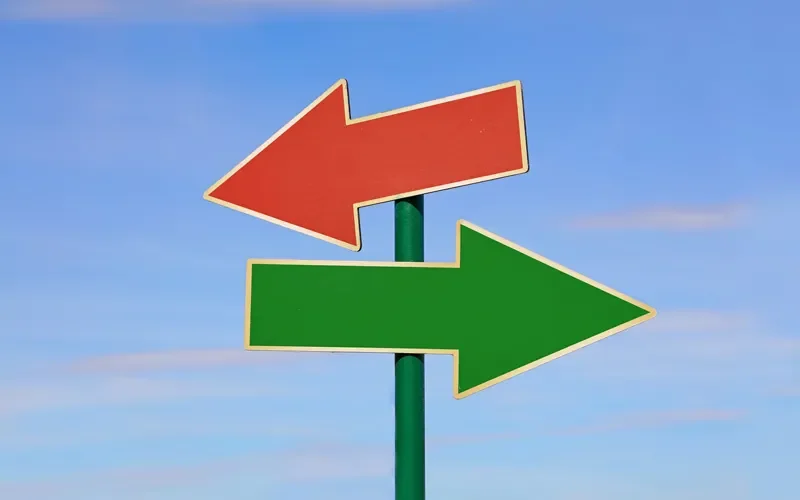 Every person in this world has the freedom to choose; however, this personal freedom is limited and conditional. We all can choose what we like and how we do things, when it is bound by the situation or legal constraints.
▪︎鴻福堂集團控股有限公司行政總裁兼執行董事
▪︎世界華福中心常委會主席
▪︎國際短宣使團常委會副主席
¤ 李志成傳道/博士
▪︎前美國國家氣象局 NOAA 氣象預測科研組長
▪︎現紐約短宣中心拓展部主任
¤ 李黃嬋英師母
▪︎瑞典卡羅林斯卡醫學院社工學系畢業,曾任瑞典養老院護理工作
▪︎現紐約短宣中心義務同工
▪︎「余德淳訓練機構」總監及講師
▪︎香港短宣中心董事會副主席及總幹事助理(義務)
▪︎國際短宣使團國際董事
¤ 陳志賢醫生,曾任香港大學家庭醫學名譽臨床助理教授,香港短宣中心及牧職神學院校醫多年
¤ 陳梁頌玲老師,牧職神學院輔導科講師、輔導中心主任及校友牧關
¤ 2022年7月定居加拿大,夫婦開始擔任「國宣訓練講師」
▪︎前溫哥華短宣中心總幹事
▪︎現國際短宣使團 (義務) 總幹事
▪︎前溫哥華短宣中心國語事工主任、《真理報》(加西版)編輯、中心代總幹事
▪︎西三一大學神學院中文部教授「宣教學」、「當代婚姻家庭問題探討」等科目
▪︎2022年9月起成爲 IFSTM 國宣跨文化訓練講師
▪︎2023年3月憑信心踏上宣教工場
¤ 鄺偉志牧師
▪︎現任澳洲基督教播道會靈福堂粵語事工牧師
▪︎悉尼短宣中心義務佈道訓練講師
▪︎國宣佈道訓練講師
¤ 鄺黄麗明傳道/師母
▪︎現任 Fairlea Aged Care, Harris Park & Rosehill, Sydney 院牧
▪︎悉尼短宣中心義務佈道訓練講師
▪︎國宣佈道訓練講師
▪︎貝爾謝巴便古利安大學考古聖經近東研究系聖經碩士
▪︎耶路撒冷希伯來大學考古系博士生
▪︎希華文化交流中心董事
▪︎2022年3月與丈夫黎富文牧師從生活了廿五年的以色列移居塞浦路斯 (聖經時代的居比路);夫婦均開始擔任「國宣跨文化訓練講師」
▪︎美國芝加哥三一福音神學院文學碩士(宣教)及教牧學博士(宣教學)
▪︎前建道神學院跨越文化研究部副教授
▪︎牧職神學院榮譽創院院長
▪︎國際短宣使團創辦人
■ 現任:
▪︎美國加州羅省聖經宣道會主任牧師
▪︎國際短宣使團國際董事及洛杉磯區代表