Author: Timothy Tin
Translator: Mandy Kwan
When people think of Thanksgiving, we often think of the bountiful feast with turkey and other dishes. How often do people remember the treacherous journey of the Puritans, who came upon the shores of North America on the Mayflowerand their harrowing experience as they settled upon Provincetown, Massachusetts? In fact, the significance of these first settlers point to something far more eternal and transcendent than just this annual American tradition. The Puritans were a small group of sojourners, in search of religious freedom, risked their lives and left their homeland to arrive on the American shores. They had not expected that this journey would not only leave a mark on the beginning of immigration to this country, but also become an embodiment of the U.S.'s establishment as its own nation. The Puritan's original plan was to set sail on Speedwell on August 5th, 1620. However, the ship encountered problems and only 102 out of 121 passengers were chosen to board the Mayflower, and left Portsmouth of England on September 16th of the same year, sailing on a journey of no return.
These sojourners have gone through multiple life-death thresholds! Mayflower's destination was present-day Virginia, but due to high winds and storms, the ship veered off its original route by 500 miles. Their first challenge was to find a safe harbor to dock, or else they would perish into the seas. They eventually landed in Cape Cod of Massachusetts, crossing the second hurdle. However, the region was not under British rule and there was no protection or law established.
Among the passengers, only 35 were Puritans, the remaining 70% of the passengers were originally laborers or workers bound for Virginia. Since they won't be able to fulfill their employment contract, they grumbled and began to argue amongst themselves. To maintain civility and order, the Puritans proposed the Mayflower Compact to ensure the success of the first colony in self-governance. It requires all inhabitants that all are still subjects of King James and should follow the Christian faith and its way of life. Specifically, the Mayflower Compact declares, "for the Glory of God, and advancements of the Christian faith, and the honor of our King and Country, a voyage to plant the first colony in the Northern parts of Virginia; do by these presents, solemnly and mutually, in the presence of God, and one another; covenant and combine ourselves together into a civil body politic; for our better ordering, and preservation and furtherance of the ends aforesaid; and by virtue hereof to enact, constitute, and frame, such just and equal laws, ordinances, acts, constitutions, and offices…" (9 Things You Should Know about the Voyage of the Mayflower by Joe Carter, 2023/4/19)
Even though a peace accord was established, many hoped for a new beginning but the brutal winter and various diseases have led to only 53 inhabitants of half of the Virginia Company surviving to the following spring. On 1621 March 21st, they finally left the Mayflower and went on shore. Their third potential danger was the reactions of Native American tribes to these new arrivals. With nearly 300 different tribes there was continuous contention over land and resources. Thankfully the Pilgrims encountered the Wampanoag tribe's Abenaki. Its leader who was named Massasoit, and Squanto, an interpreter who spoke the native tongue and English, assisted the arrivals with farming and fishing methods, as well as shared botanical knowledge to discern between beneficial or poisonous plants. Squanto even mediated the signing of a peace accord between the Wampanoag and the Pilgrims, which lasted at least half a century long.
In November of 1621, after the Pilgrims had successfully reaped their first harvest of corn and maize, William Bradford, the settlement's governor, invited all the settlers and the Wampanoag natives for a feast. This is the first and original Thanksgiving feast! On November 26th of 1789 (Thursday) George Washington announced in the nation's first Thanksgiving address, that this holiday is to commemorate the Revolutionary War's end as well as the passing of the US Constitution. He named this holiday as a public day of Thanksgiving, and Present Lincoln in 1863 declared the last Thursday of every November to be Thanksgiving Day.
Dear friends, the Mayflower's passengers averted multiple dangers and threats to their livelihood with God's providence and protection. Their journey and experience left an everlasting testimony of God's sovereignty. Only a sacrificial love that transcends borders and nations can unite and establish a home in eternity. But the Devil sowed seeds of greed, hatred, and violence, turning the American soil into a scorched battlefield of bloodshed among the natives, colonists, and other groups. How tragic that the sinful nature of man brought destruction to the land of opportunity! The Thanksgiving story is akin to John 13:34-35, that the sacrificial love of Jesus is displayed in His devotion to the disciples: "A new command I give you: Love one another. As I have loved you, so you must love one another.By this everyone will know that you are my disciples, if you love one another." The Pilgrims, with their faith and hope, relying on God's protection, pursued unity and experienced a taste of heaven-like life upon the American soil, owing to the hospitality of the Wampanoag natives. Only Love remains, and only love will lead us to our heavenly home! "And so we know and rely on the love God has for us. God is love. Whoever lives in love lives in God, and God in them" (1 John 4:16).
---
Author: Rev. Dr. Timothy Tin is the lead pastor of the Christian Alliance Bible Church in L.A.. Rev. Tin serves as Board of Director in the International Fellowship of Christian Short Term Missions and Presence Quotient. Rev. Tin is currently teaching in USA Christian Mission Seminary. He holds practitioner's licenses of acupuncture in Southern CA and NACCAOM in US. Rev. Tin received his Master's degree in Acupuncture and Oriental Medicine from Alhambra Medical University, Master of Longevity Martial arts and Doctoral degree in Acupuncture and Oriental Medicine from University of East West Medicine. Rev. Tin is a frequent speaker in many churches and nonprofits organizations.
Tin, Timothy (translated by Mandy Kwan). "The Eternal Meaning Behind Thanksgiving" NYSTM Truth Monthly, November, 2023.
https://nystm.org/nytm1123-09/
01

10 月, 2023

2023 年 10 月 2 日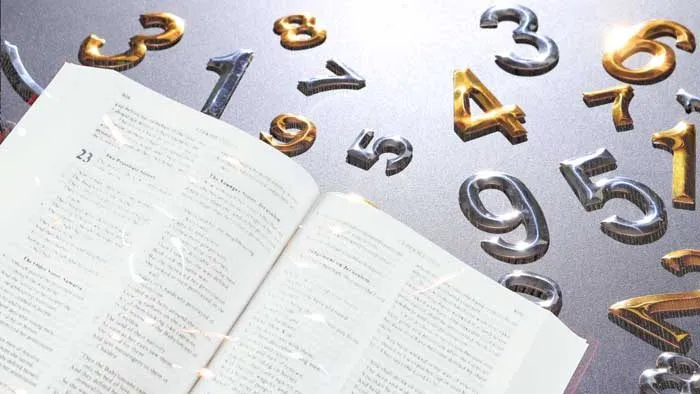 世界上有無數偉大的書,但是唯有聖經才是天下第一大奇書,除了古代的手抄本與譯本最多以外,其作者人數眾多,成書時間超過千年。這本由古希伯來文寫成的三十九卷舊約全書,與希臘文的二十七卷新約全書所合成的經書,共有六十六卷。
▪︎鴻福堂集團控股有限公司行政總裁兼執行董事
▪︎世界華福中心常委會主席
▪︎國際短宣使團常委會副主席
■ 現任:
▪︎美國加州羅省聖經宣道會主任牧師
▪︎國際短宣使團國際董事及洛杉磯區代表
¤ 李志成傳道/博士
▪︎前美國國家氣象局 NOAA 氣象預測科研組長
▪︎現紐約短宣中心拓展部主任
¤ 李黃嬋英師母
▪︎瑞典卡羅林斯卡醫學院社工學系畢業,曾任瑞典養老院護理工作
▪︎現紐約短宣中心義務同工
▪︎「余德淳訓練機構」總監及講師
▪︎香港短宣中心董事會副主席及總幹事助理(義務)
▪︎國際短宣使團國際董事
▪︎前溫哥華短宣中心總幹事
▪︎現國際短宣使團 (義務) 總幹事
¤ 陳志賢醫生,曾任香港大學家庭醫學名譽臨床助理教授,香港短宣中心及牧職神學院校醫多年
¤ 陳梁頌玲老師,牧職神學院輔導科講師、輔導中心主任及校友牧關
¤ 2022年7月定居加拿大,夫婦開始擔任「國宣訓練講師」
▪︎貝爾謝巴便古利安大學考古聖經近東研究系聖經碩士
▪︎耶路撒冷希伯來大學考古系博士生
▪︎希華文化交流中心董事
▪︎2022年3月與丈夫黎富文牧師從生活了廿五年的以色列移居塞浦路斯 (聖經時代的居比路);夫婦均開始擔任「國宣跨文化訓練講師」
▪︎前溫哥華短宣中心國語事工主任、《真理報》(加西版)編輯、中心代總幹事
▪︎西三一大學神學院中文部教授「宣教學」、「當代婚姻家庭問題探討」等科目
▪︎2022年9月起成爲 IFSTM 國宣跨文化訓練講師
▪︎2023年3月憑信心踏上宣教工場
▪︎美國芝加哥三一福音神學院文學碩士(宣教)及教牧學博士(宣教學)
▪︎前建道神學院跨越文化研究部副教授
▪︎牧職神學院榮譽創院院長
▪︎國際短宣使團創辦人
¤ 鄺偉志牧師
▪︎現任澳洲基督教播道會靈福堂粵語事工牧師
▪︎悉尼短宣中心義務佈道訓練講師
▪︎國宣佈道訓練講師
¤ 鄺黄麗明傳道/師母
▪︎現任 Fairlea Aged Care, Harris Park & Rosehill, Sydney 院牧
▪︎悉尼短宣中心義務佈道訓練講師
▪︎國宣佈道訓練講師