Author: Pastor Timothy Tin
Translator: Mandy Kwan
Since the dawn of mankind, men and women have been seeking physical beauty. As plastic surgery's techniques advance, they can certainly reverse aging and revert back to one's youthful days.
Due to the expensive cost of these procedures, many of these plastic surgical procedures are done in Mexico – making it the most popular destination for worldwide medical tourism. It is especially attractive to Canadian and American citizens because of its close proximity.
Unfortunately, Mexico's drug cartel has become so potent that Mexico has turned into a fertile ground of illegal arms trade and drug trafficking. According to the U.S. Department of Justice, drug trafficking generates a profit of 13.6 billion to 48.4 billion and it's ever increasing, with forty million drug users in Mexico and U.S. combined. During the Mexican President Felipe Calderon's administration from Dec 2006 to Nov 2012, at least 60 thousand people died due to drug trafficking. In 2013 the death toll rose to 120 thousand, not including nearly 30 thousand that have perished. Mexico might be a heaven for medical tourism, but it is a raging hell for the drug cartel and its victims.
Though the persistent drug cartel has increased the risks of tourists that travel to Mexico, there were still 30 million Americans that visited in November 2022 according to NewsNation. Jennifer Coffindaffer, an FBI agent said in 2021 there were 625 American citizens or permanent residents kidnapped, and the US department of State had issued a travel advisory because there were higher risks of kidnapping in some areas in Mexico. In March of 2023, four Americans ignored this travel warning and crossed the border from Texas for liposuction procedure. They were captured enroute and two of them died! This angered the American public, and even led the U.S. Attorney General William Pelham Barr to plead with President Biden to prepare its U.S. troops stationed in Mexico to be ready for battle against the drug cartel.
On one hand we ought to be sympathetic to the victims, as well as support the survivors of this tragedy. On the other hand, this news is a reminder and warning for us not to chase after vanity and heed wise advice to avoid being kidnapped. Had they heed the warning of the U.S. State Department, they would not have fallen into the wrong hands and died.
However, the eagerness for physical beauty is human instinct. So why would such a terrible tragedy result from this desire? That is because Satan is always lurking around looking for people to fall into sin. "Be alert and of sober mind. Your enemy the devil prowls around like a roaring lion looking for someone to devour." (1 Peter 5:8) Also, "The thief comes only to steal and kill and destroy…" (John 10:10) The Bible teaches us to heed God's warning, and don't lose our souls over the temporary pleasures and riches of the present world because "Charm is deceptive, and beauty is fleeting; but a woman who fears the Lord is to be praised." (Proverbs 31:30) Jesus also said, "What good will it be for someone to gain the whole world, yet forfeit their soul? Or what can anyone give in exchange for their soul?" (Matthew 16:26)
Only those who seek inner beauty and truth, and the wisdom and fulfillment of the Spirit, will then lead us away from evil and into a world of light. Therefore God sent his only begotten Son Jesus, to warn everyone not to be deceived and bound by Satan. God manifested truth, love, and mercy as Jesus descended to earth and died for our sins. Jesus' death on the cross revealed to us that a world under Satan's control is utterly evil. When Jesus resurrected on the third day, God revealed to the world His righteousness and omnipotence. Indeed death and Satan has no hold on us, and the sting of death and hell has been defeated by Jesus' sacrificial love.
Dear friends, are you willing to accept this soul saving Savior called Jesus Christ?
---
Author: Rev. (Dr.) Timothy Tin is the lead pastor of the Christian Alliance Bible Church in L.A.. Rev. Tin serves as Board of Director in the International Fellowship of Christian Short Term Missions and Presence Quotient. Rev. Tin is currently teaching in USA Christian Mission Seminary. He holds practitioner's licenses of acupuncture in Southern CA and NACCAOM in US. Rev. Tin received his Master's degree in Acupuncture and Oriental Medicine from Alhambra Medical University, Master of Longevity Martial arts and Doctoral degree in Acupuncture and Oriental Medicine from University of East West Medicine. Rev. Tin is a frequent speaker in many churches and nonprofits organizations.
Tin, Timothy (translated by Mandy Kwan). "A Fatal Journey in Pursuit of Beauty" NYSTM Truth Monthly, April, 2023.
https://nystm.org/nytm0423-11/
01

12 月, 2023

2023 年 12 月 5 日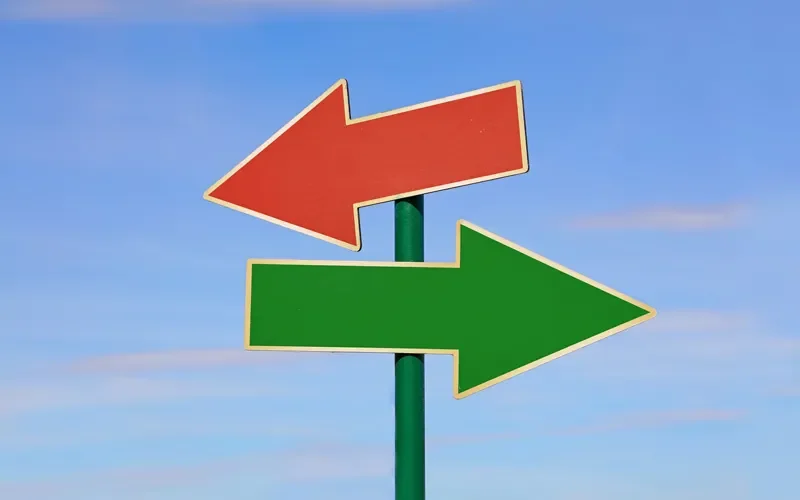 Every person in this world has the freedom to choose; however, this personal freedom is limited and conditional. We all can choose what we like and how we do things, when it is bound by the situation or legal constraints.
¤ 陳志賢醫生,曾任香港大學家庭醫學名譽臨床助理教授,香港短宣中心及牧職神學院校醫多年
¤ 陳梁頌玲老師,牧職神學院輔導科講師、輔導中心主任及校友牧關
¤ 2022年7月定居加拿大,夫婦開始擔任「國宣訓練講師」
¤ 李志成傳道/博士
▪︎前美國國家氣象局 NOAA 氣象預測科研組長
▪︎現紐約短宣中心拓展部主任
¤ 李黃嬋英師母
▪︎瑞典卡羅林斯卡醫學院社工學系畢業,曾任瑞典養老院護理工作
▪︎現紐約短宣中心義務同工
▪︎鴻福堂集團控股有限公司行政總裁兼執行董事
▪︎世界華福中心常委會主席
▪︎國際短宣使團常委會副主席
▪︎「余德淳訓練機構」總監及講師
▪︎香港短宣中心董事會副主席及總幹事助理(義務)
▪︎國際短宣使團國際董事
¤ 鄺偉志牧師
▪︎現任澳洲基督教播道會靈福堂粵語事工牧師
▪︎悉尼短宣中心義務佈道訓練講師
▪︎國宣佈道訓練講師
¤ 鄺黄麗明傳道/師母
▪︎現任 Fairlea Aged Care, Harris Park & Rosehill, Sydney 院牧
▪︎悉尼短宣中心義務佈道訓練講師
▪︎國宣佈道訓練講師
▪︎貝爾謝巴便古利安大學考古聖經近東研究系聖經碩士
▪︎耶路撒冷希伯來大學考古系博士生
▪︎希華文化交流中心董事
▪︎2022年3月與丈夫黎富文牧師從生活了廿五年的以色列移居塞浦路斯 (聖經時代的居比路);夫婦均開始擔任「國宣跨文化訓練講師」
■ 現任:
▪︎美國加州羅省聖經宣道會主任牧師
▪︎國際短宣使團國際董事及洛杉磯區代表
▪︎前溫哥華短宣中心總幹事
▪︎現國際短宣使團 (義務) 總幹事
▪︎美國芝加哥三一福音神學院文學碩士(宣教)及教牧學博士(宣教學)
▪︎前建道神學院跨越文化研究部副教授
▪︎牧職神學院榮譽創院院長
▪︎國際短宣使團創辦人
▪︎前溫哥華短宣中心國語事工主任、《真理報》(加西版)編輯、中心代總幹事
▪︎西三一大學神學院中文部教授「宣教學」、「當代婚姻家庭問題探討」等科目
▪︎2022年9月起成爲 IFSTM 國宣跨文化訓練講師
▪︎2023年3月憑信心踏上宣教工場