Author: Pastor Timothy Tin
Translator: Mandy Kwan

From the time when William the Conqueror was crowned the first English king on December 25, 1066 in the Westminster Abbey, to the most recent coronation of Charles III on May 6, 2023, who is the fortieth monarch to continue the legacy of the English royalty. Nicknamed the Chazzle Dazzle, the ceremony attracted 20 million British spectators and a global headcount of 277 million online viewers. Despite the fact that the British Empire and its colonialism policies had drawn ire, the tabloids pursued all sorts of gossip about the royal family, as well as lackluster feeling of this coronation (compared to Elizabeth II's ceremony seventy years ago), Charles III's coronation's prelude still contained pearls of ancient wisdom that we should take note of:
1. From a young man's salutation to King Charles, we can see the eternal and vastness of God's kingdom.
After all the dignitaries, the royal family, and the officiant were seated in the Westminster Abbey, following Charles III's entrance, a 14 year old choir boy named Samuel Strachan approached King Charles and greeted him with the following salutation, "Your Majesty, as children of the kingdom of God we welcome you in the name of the King of kings." (Note 1)
Even though this sentence might not seem significant to the world, it was the first utterance that breaks the silence and inaugurates the ceremony. That statement showed that even though the king is the authority of one nation, once he enters into the sanctuary he is ushered into God's kingdom according to the principle as told by Jesus:
"For those who exalt themselves will be humbled, and those who humble themselves will be exalted." (Matthew 23:12)
"Truly I tell you, anyone who will not receive the kingdom of God like a little child will never enter it." (Luke 18:17)
Since Jesus Christ is the King of all kings, in this very moment, even as an earthly king of a vast kingdom like the United Kingdom, he is still like a child. Therefore the young choir boy welcomed Charles III in the name of the King of kings.
2. From Charles III's response, we see Jesus' humble service as a model example of all leaders.
Charles III's response to the salutation, "In his name, and after his example, I come not to be served but to serve" actually comes from what Jesus said to the disciples, "…whoever wants to be first must be a slave of all. For even the Son of Man did not come to be served, but to serve, and to give his life as a ransom for many." (Mark 10:44-45)
Kings ought to follow Jesus' example to serve, even to the point of sacrificing oneself for humanity. But nobody hardly has the heart of utter devotion: "Very rarely will anyone die for a righteous person, though for a good person someone might possibly dare to die. But God demonstrates his own love for us in this: While we were still sinners, Christ died for us." (Romans 5:7-8) So King Charles' response displayed the sacrificial love of Jesus for humankind.
Charles III is the most advanced in age at the time of his coronation; during this brief exchange between him and Samuel Strachan, the contrast of the old and young was evident. This contrast shows that any earthly king's reign on earth is brief and momentary but only God's kingdom is eternal. No matter how old a king is, not a single leader in human history has escaped death. Only Jesus Christ rose from the dead, and lives forever at the throne of God. After Charles III's response, the Archbishop of Canterbury Justin Welby declared, "Alleluia, Christ is risen. He is risen indeed. Alleluia."
There were more numerous truths and wisdom hidden in the coronation procedure. But this opening might not have received its due attention. The message behind it is this: Everyone must become like a child to enter God's kingdom, and to imitate Jesus Christ to serve others sacrificially, and to firmly believe that Jesus is the King of kings who surpasses all earthly leaders and authority. Only Jesus has borne all the sins of humankind, nailed on the cross, and rose again on the third day.
You might doubt how an English monarch's coronation is related to us since the United Kingdom has become a "fallen empire", but the English language is still undoubtedly a universal language. Similarly, you might wonder what Jesus has to do with you? Heaven seems like a Christian myth, but all of our dates of birth are recorded and calculated based on Jesus' birthday! Your tombstone will mark the days you have walked on earth. However, if your name is not written in Jesus' Book of Life, you will not enter heaven. When you are at the gate of death, it does not matter what language your name is in. What matters is whether your name is included in the Book of Life. If you believe in Jesus at this moment, your name will be in it! Please say this prayer with me, " Dear Heavenly Father, I thank you for your great love; you sent your beloved son Jesus Christ to this earth to save us, and left an example of sacrificial love that exceeds any earthly authority. Jesus also died for our sins and rose from the dead. I'm trusting Jesus Christ to be my Savior and to receive eternal life. I pray this in the name of Jesus Christ, Amen."
---
Author: Rev. (Dr.) Timothy Tin is the lead pastor of the Christian Alliance Bible Church in L.A.. Rev. Tin serves as Board of Director in the International Fellowship of Christian Short Term Missions and Presence Quotient. Rev. Tin is currently teaching in USA Christian Mission Seminary. He holds practitioner's licenses of acupuncture in Southern CA and NACCAOM in US. Rev. Tin received his Master's degree in Acupuncture and Oriental Medicine from Alhambra Medical University, Master of Longevity Martial arts and Doctoral degree in Acupuncture and Oriental Medicine from University of East West Medicine. Rev. Tin is a frequent speaker in many churches and nonprofits organizations.
Notes: https://www.churchofengland.org/sites/default/files/2023-04/23-24132%20Coronation%20Liturgy%20Commentary.pdf
Tin, Timothy (translated by Mandy Kwan). "A Message of Wisdom from the Beginning of the Coronation Ceremony" NYSTM Truth Monthly, June, 2023.
https://nystm.org/nytm2306-12/
01

12 月, 2023

2023 年 12 月 5 日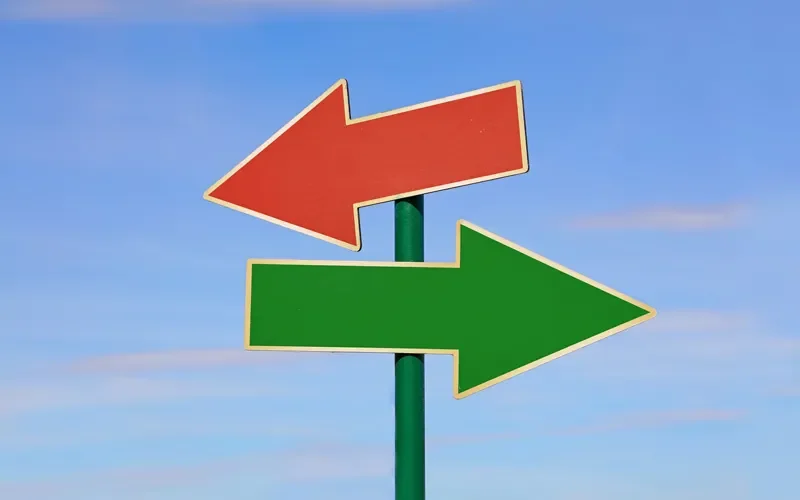 Every person in this world has the freedom to choose; however, this personal freedom is limited and conditional. We all can choose what we like and how we do things, when it is bound by the situation or legal constraints.
¤ 李志成傳道/博士
▪︎前美國國家氣象局 NOAA 氣象預測科研組長
▪︎現紐約短宣中心拓展部主任
¤ 李黃嬋英師母
▪︎瑞典卡羅林斯卡醫學院社工學系畢業,曾任瑞典養老院護理工作
▪︎現紐約短宣中心義務同工
▪︎美國芝加哥三一福音神學院文學碩士(宣教)及教牧學博士(宣教學)
▪︎前建道神學院跨越文化研究部副教授
▪︎牧職神學院榮譽創院院長
▪︎國際短宣使團創辦人
¤ 陳志賢醫生,曾任香港大學家庭醫學名譽臨床助理教授,香港短宣中心及牧職神學院校醫多年
¤ 陳梁頌玲老師,牧職神學院輔導科講師、輔導中心主任及校友牧關
¤ 2022年7月定居加拿大,夫婦開始擔任「國宣訓練講師」
▪︎鴻福堂集團控股有限公司行政總裁兼執行董事
▪︎世界華福中心常委會主席
▪︎國際短宣使團常委會副主席
▪︎「余德淳訓練機構」總監及講師
▪︎香港短宣中心董事會副主席及總幹事助理(義務)
▪︎國際短宣使團國際董事
¤ 鄺偉志牧師
▪︎現任澳洲基督教播道會靈福堂粵語事工牧師
▪︎悉尼短宣中心義務佈道訓練講師
▪︎國宣佈道訓練講師
¤ 鄺黄麗明傳道/師母
▪︎現任 Fairlea Aged Care, Harris Park & Rosehill, Sydney 院牧
▪︎悉尼短宣中心義務佈道訓練講師
▪︎國宣佈道訓練講師
▪︎貝爾謝巴便古利安大學考古聖經近東研究系聖經碩士
▪︎耶路撒冷希伯來大學考古系博士生
▪︎希華文化交流中心董事
▪︎2022年3月與丈夫黎富文牧師從生活了廿五年的以色列移居塞浦路斯 (聖經時代的居比路);夫婦均開始擔任「國宣跨文化訓練講師」
■ 現任:
▪︎美國加州羅省聖經宣道會主任牧師
▪︎國際短宣使團國際董事及洛杉磯區代表
▪︎前溫哥華短宣中心國語事工主任、《真理報》(加西版)編輯、中心代總幹事
▪︎西三一大學神學院中文部教授「宣教學」、「當代婚姻家庭問題探討」等科目
▪︎2022年9月起成爲 IFSTM 國宣跨文化訓練講師
▪︎2023年3月憑信心踏上宣教工場
▪︎前溫哥華短宣中心總幹事
▪︎現國際短宣使團 (義務) 總幹事