(Original article published in Chinese,[1] written by K.Y.Cheung Teng, translated by Kitty Lau and Elaine Yip, edited by Jenny Wong)
Whether in Asia or in North America, David Jang (Jang Jae-Hyung, 1949- )'s group stirs up controversies wherever it goes. [2]Even though David Jang's public views are not in any way different from orthodox belief and he has never publicly proclaimed himself to be "The Second Coming Christ", over the years, the number of his ex-followers in different places has presented a powerful negative testimony to his belief.  Has there been a "misunderstanding" among his followers by mere coincidental consensus? Or is it because through a clever disguise of his intention, David Jang's approach is so different from the traditional, easy identified cults? What lies behind Jang's deliberate scheming through obscurity?
I have reasons to believe that Jang's obscurity is both the survival and operational tactics he has learned as a follower of Sun–Myung Moon's Unification Church for over 30 years. David Jang joined Moon's church, which has a similar Korean background, in 1967. He was married among 1,800 couples in a mass wedding presided over by Moon in February 1975. According to an article "Church and Faith" published in a Korean Christian periodical News'n'Joy, to qualify for a mass wedding at that time, one must believe that Sun–Myung Moon (1920-2012)was the Second Coming Christ, in addition to having joined the Unification Church for more than three years and having gone through an investigation process. On page 134 of "30 Years of Sun Moon University Chronicles", published in April 2002, "Jang Jae-Hyung (David Jang) sold his own home in order to raise fund for the establishment of the Sun Moon University. He has indeed made a significant contribution to the university." Whether as an itinerant evangelical group leader, or planting churches for the Unification Church, or as head of the Student Affairs Bureau and of the Development Committee of Shung Hwa Theological Seminary (which was later turned into Sun Moon University) until he resigned in 1998; [3] and from the time when he was a young man till the time when he turned into a middle-ager, in his career as well as married life, Jang spent 31 years in the Unification Church and was deeply influenced by it. However, after leaving the Unification Church, Jang has never once publicly pointed out the heretical fallacies of Sun–Myung Moon or his Unification Church. Although he personally manages his group in a very cautious, low-profile and inconspicuous way, it is clear to the more observant that he carries Moon's influence with him but in a "cleverer" way. [4] Here I would like to list some crucial points:
Moon's influence
1) Both Jang's group and the Unification Church aim mainly at converting university students, but Jang concentrates more on the first year students, trying to recruit those innocent souls who are away from home for the first time with their "love bombardment" as soon as possible.
2) Both establish centers where their followers live together in an austere, commune-like way.
3) Both use an intensive mode for their training and evangelism. (Forty Days pioneering missions,preaching the Forty Chapters of Tao.) Every day, followers of Jang are required to listen sermons for three hours, preach for three hours and evangelize for three hours, making up a total of nine hours. One wonders how these followers can have time for university studies or do their assignments. And since they do not have enough sleep every day, in time, these students' reflective and discerning power arecompletely weakened, making it easier for them to accept Jang's dubious exegetical methods and problematic way to calculate the days for proving Jang or Moon as the Second Coming Christ.[5]
4) While Sun–Myung Moon's public self-proclamation as the Second Coming Christ involves obvious heretical dogma, David Jang "cleverly" misleads his followers into proclaiming him as the Second Coming Christ through more devious and indirect ways so that he can unashamedly deny everything in public.
5) Soon after founding the Unification Church in 1954, Sun–Myung Moon boldly presented to the world the dogma of his church with the publication of his Exposition of the Divine Principles or Divine Principles in 1957. In contrast, David Jang chose to hide himself in a "double conspiracy," which means that on the one hand, he tried with the greatest effort to invite renowned leaders from the evangelical churches to be his advisors or partners, and by publishing their interviews or writings in the webpage of his group, he indirectly made these leaders "spokesmen" for him. On the other hand, he tried every means to prevent his own teachings from leaking out. In this way, if any mistakes are identified, it's the misunderstanding of his followers.
6) Both rationalize the act of lying. The Unification Church makes it clear that they have to take from Satan's hands things of the world with dishonesty and craftiness so that they could be "returned" to the Unification Church. In contrast, Jang teaches his followers that "lying" is a justifiable means to achieve their goal of expanding the Kingdom of God and protecting their group. Under such circumstances, how can followers ever tell the whole truth unless they completely break away from this kind of group?
7) While Sun–Myung Moon organizes mass weddings in a public and high-profile manner, Jang does the same in a more cautious and low-profile way. He also combines the marriage ceremony with sending the couples out as apostolic missionaries to start their lifelong mission works.[6]
8) Both followers are required to make donations far beyond their means. While Moon mobilized his followers to collect donations by selling flowers and ginseng tea everywhere, Jang sends his followers out to work as cheap or wageless labor in his group or organization-owned enterprises.
9) Both not only stress the importance of "Redemption Mission" (i.e. converting non-believers), but are also adept at promoting their "Cultural Mission". (For example, Moon published local newspapers in different countries. In 1982, he founded the Washington Times which has now become the propaganda machine for radical Rightist influences in USA, Japan and Korea.[7] On the other hand, Jang is able to make better use of multi-media tools such as the Internet companies, e-presses to spread his belief all over the world. These include the Christian Post,[8] Gospel Herald, [9]Gospel Times,[10]Crossmap,[11]Verecom,[12] IB Spot,[13] Deographics,[14] Jubilee Mission,[15] BREATHEcast,[16] Goodnewsline,[17] Bible Portal,[18] etc.)
10) Both go beyond the emphasis which traditional churches place on spirituality and go into massive "Economic Mission". (For example, in the 1980s, the Unification Church earned an annual income of US $20 millions in USA, US $122 millions from Japan and US $10 millions from Korea, mainly through profits made by the church-owned Tongil Enterprise.[19] According to an investigative report in 1993, the total value of Moon-controlled commercial assets came up to 10 billion US dollars.[20] On the other hand, the Olivet University founded by Jang in 1992 has already developed numerous subsidiary ministries and Internet enterprises. Now Jang is planning to buy in one of the biggest and most reputable Christian convention centers in USA, namely, the 2100-acre
Glorieta Conference Center in New Mexico. From this, we can have a glimpse at Jang's financial power.)
11) Jang claims that "Redemption Mission + Cultural Mission+ Economic Mission" are the 3-in-1 representation of the spirit, soul and body, and through this, he is building the all-dimensional Kingdom of David on earth. On the other hand, Moon aimed more ambitiously at the globalization of his church and influencing US politics. By insisting on his claim as the Second Coming Christ, he attempted to unify the world as his lifelong mission under his propaganda of Peace. [21] At the age of 92, Moon recently died of pneumonia complications and must pass down his dream to his successor and son Hyung–JinMoon.[22]
Despite the magnitude of financial power and influence that the Unification Church possesses, it has been expelled and despised everywhere (UK, Singapore, Taiwan, Bulgaria etc.) on account of its cultic nature. To pursue a different approach from Moon's notorious path, Jang must go under cover and rely on beguiling tactics. This is fulfilling Jesus' prophecies concerning the false Messiah and prophets who will come to confuse the whole world.
Young Disciples of Jesus in Beijing
What follows is a brief report on the activities of the Jang's Young Disciples of Jesus in Beijing according to reliable sources from Beijing:
1) Several people responsible for collegiate fellowship claim that Jang's Young Disciples of Jesus (YD) is spreading its pervasive influence in the colleges and universities in Beijing. Their young followers are always seen spreading their YD "gospel" in the campus.
2) In recent years, a so-called "Xin An Church" (新安教會) has rented an assembly hall under the name of "Wei Ren School" (偉仁學校Olivet School) to accommodate a 300 person gathering. This hall is quite well-facilitated.
3) On the same floor of this building is an organization called "Xin Jia Wang"(《信家網》) ,[23] a network specializing in Christian marriage and family counseling. The operators are a couple called Huang Jin–Ming(黃金明)and Jin Ming–Wan(金明環). [24] The former is the specialized marriage and family counselor of "Xin Jia Wang". He was actually Thomas Huang(多馬牧師)of the earlier "Apostolos Campus Ministry"(ACM使徒校園事工). His wife Jin Ming–Wan has also been the chief operator of the YD in China. On 30th May, 2008 while she was in Hong Kong, she also called herself the founder of the YD in China. While admitting that they were YD members, they avoided answering questions concerning heresies. They merely claimed to be redeemed Christians and were not concerned with disputes among Christian denominations. On several occasions, "Xin Jia Wang" has invited renowned speakers to host talks on marriage, family and cultural issues which were attended by mostly young audience.
4) Another ex-operator of the YDs called Zhang Nai–Wen(張乃文)[25] is currently also studying marriage counseling. It is speculated that the need comes from serious marriage problems due to the matched marriages among YDs but this has been denied by Huang Jin–Ming. In today's China, Christian ministries for marriage and family in different organizations have been relatively outstanding. This is why YDs make use of this popular ministry as their propaganda, thus building up for themselves an image similar to other evangelical organizations.
5) "Xin Jia Wang" has been investigated by Beijing Ministry of State Security but because its ministries in marriage, family and education are public activities and the "Wei Ren School", registered a legal organization, it has not been hassled by the Chinese government.
6) It is observed that YD is currently using a public approach to prove itself not a cult with "good behavior". It does not only have a website for marriage and family but bundle it with training school and church. Their young followers are eager in evangelism, which poses a sharp contrast to other weak churches which develop sluggishly. Because of this reason, many Christians accept YD and consider that the allegations concerning heresies are merely due to conflicts among different denominations.
7) Pastors in Beijing notice that YD has in recent years started to operate as an orthodox Christian church. Once a YD committee member by the name of Shi Yu–Ke(石宇科)even showed up in a core prayer meeting for pastors in Beijing. He admitted openly his identity as a YD member and told everyone that allegations concerning YD as a cult were simply caused by misunderstanding. During the prayers, he stood up several times to pray aloud, using all orthodox doctrinal terms such as Jesus Christ, his precious blood and redemption, etc. and caused considerable confusion among the attendees.
8) When churches and evangelical organizations in Beijing are holding meetings and activities, they are often approached by Gospel Times《福音時報》or Christian Times《基督時報》[26](specialized in reporting public church ministries) or Gospel Herald《基督日報》(specialized in reporting home church ministries) for interviews. Whoever knew about YD truly is declined the interviews.  However, seeing that the reporters were mainly young students, they rejected talking about their religions, and their common saying was "We are saved by our faith in Jesus Christ. We don't understand what you talk about the heretic nature of YD". Above all else, Gospel Times, Christian Times and Gospel Herald top the page view chart for Chinese Christian websites and therefore influence immensely.
9) In recent years, Young Disciples of Jesus (YD) has increasingly worked with the Three-Self Churches in China. Many of its grass-root followers are in fact meeting in the Three-Self churches. It is speculated that YD is taking advantage of China's slowly open up religious policy to desalinate its mysterious background and replace it with public activities of a social, evangelical appearance. Its aim is to mislead the public into accepting its legitimacy and abandoning investigation into its cultic nature so that it can continue to captive people's soul and realize Jang's dream of establishing the Kingdom of David (Jang) on earth!
It is hoped that the above analysis and information can serve as your reference and also become the burden for your prayers.
[Author: K. Y. Cheung Teng, MA (Mission) & D.Min. (Missiology) at Trinity Evangelical Divinity School; Associate Professor, Intercultural Studies of Alliance Bible Seminary and Dean of its School of Pastoral and Professional Continuing Education.]
---
[1]'An Analytical Study on the Continuous Controversies Stirred Up by David Jang' original Chinese version, 2012.9.9
http://christiantimes.org.hk/Common/Reader/News/ShowNews.jsp?Nid=74325&Pid=2&Version=1306&Cid=641&Charset=big5_hkscs
[2]Christianity Today, The Second Coming Christ Controversy, September 2012;available from http://www.christianitytoday.com/ct/2012/september/david-jang-second-coming-christ.html?order=&start=1;
Chinese version available from http://www.cgner.org/index.php/2012-02-10-06-26-17/139-the-second-coming-christ-controversy-tc
[3]K. Y. Cheung Teng, 'David Jang's Life' in Clear the Flog & Reveal the Truth. Hong Kong: Concern Group on Newly Emerged Religions, 2008, p. 68-71. http://christiantimes.org.hk/Common/Reader/News/ShowNews.jsp?Nid=49252&Pid=6&Version=0&Cid=150&Charset=big5_hkscs&p=1#seca1
[4]K. Y. Cheung Teng, 'The Similarity of David Jang & Sun–Myung Moon' in Clear the Flog & Revealthe Truth. Hong Kong: Concern Group on Newly Emerged Religions, 2008, p. 72-73. http://christiantimes.org.hk/Common/Reader/News/ShowNews.jsp?Nid=49252&Pid=6&Version=0&Cid=150&Charset=big5_hkscs&p=1#seca1
[5]'History Lessons' in 'Investigative Report:The Second Coming Christ Controversy' Christianity Today, September 2012; available from http://www.christianitytoday.com/ct/2012/september/david-jang-second-coming-christ.html?order=&start=1
[6]Pictures in Clear the Flog & Reveal the Truth. Hong Kong: Concern Group on Newly Emerged Religions, 2008, p. 19-20, 95-98, 120-121.
[7]'Just Like Old Times at the Washington Times? The Unification Church is in charge again at D.C.'s other daily newspaper, and things are going back to normal. Maybe.' Washington City Paper, November 5, 2010; available from
http://www.washingtoncitypaper.com/articles/40004/just-like-old-times-at-the-washington-times/full/
[8]Christian Post http://www.christianpost.com/aboutus/aboutus.html
[9]Gospel Herald http://www.gospelherald.net/aboutus/index.htm
[10]Gospel Times http://hi.baidu.com/new/fuyin7;http://christiantimes.org.hk/Common/Reader/News/ShowNews.jsp?Nid=62055&Pid=5&Version=0&Cid=220&Charset=big5_hkscs
[11]Crossmap http://www.crossmap.com/about/about.htm
[12]Verecom http://www.verecom.com/company/overview.php
[13]IB Spot http://www.ibspot.com/
[14]Deographics http://www.deographics.com/contents/services.htm
[15]Jubilee Mission http://breathecast.christianpost.com/Christian.Music.Radio/donate.htm
Jubilee College of Music, JCM in Olivet Universityhttp://jcm.olivetuniversity.edu/aboutjcm/mission.htm
[16]BREATHEcast http://breathecast.christianpost.com/about/aboutus.htm
[17]Goodnewsline http://gnli.christianpost.com/aboutus
[18]Bible Portal http://bibleportal.christianpost.com/aboutus/
[19]Steve Brouwer, Paul Gifford & Susan D. Rose, 'South Korea: Modernization with a Vengeance, Evangelization with the Modern Edge' in Magic, Witchcraft, and Religion: An Anthropological Study of the Supernatural (McGraw Hill, 2005), p.104-130.
[20]Chow Chi-Hou, 'Unification Church: A Korean International Rich Cult.' August 10, 2008; available from http://christiantimes.org.hk/Common/Reader/News/ShowNews.jsp?Nid=48410&Pid=2&Version=1093&Cid=641&Charset=big5_hkscs
[21]Official Website of Unification Church http://unificationnews.com/category/world; http://unificationnews.com/category/national
[22]Unification Church News: 'God Bless the Life of Rev. Sun Myung Moon' (September 3, 2012); available from http://unificationnews.com
'Rev. Moon, religious and political figure, dies in South Korea at 92' CNN (September 2, 2012); available from http://articles.cnn.com/2012-09-02/asia/world_asia_south-korea-reverend-moon-dead_1_unification-church-sun-myung-moon-followers-regard-moon
[23]Xin Jia Wang (《信家網》) http://t.88310942.net/index.php?m=ta&id=2090667310
[24]Pictures in Clear the Flog & Reveal the Truth. Hong Kong: Concern Group on Newly Emerged Religions, 2008, p. 96.
[25]Zhang Nai–Wen(張乃文). Ibid., p. 96.
[26]Christian Times http://www.christiantimes.cn/aboutus.html
01

12 月, 2023

2023 年 12 月 5 日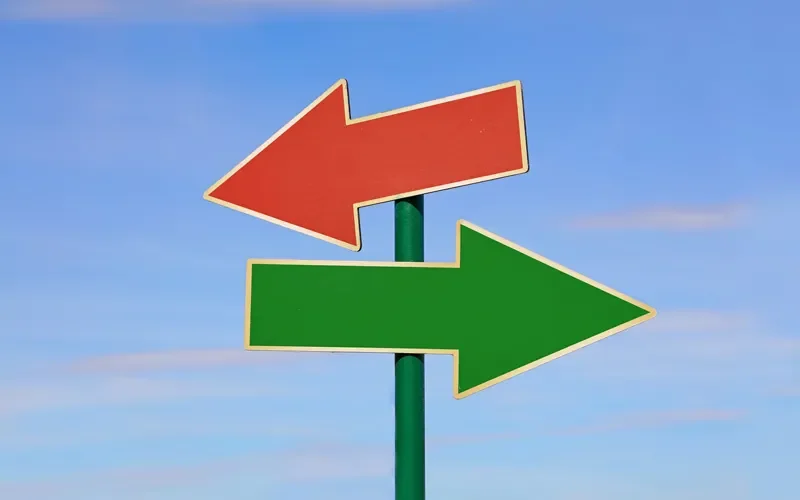 Every person in this world has the freedom to choose; however, this personal freedom is limited and conditional. We all can choose what we like and how we do things, when it is bound by the situation or legal constraints.
▪︎貝爾謝巴便古利安大學考古聖經近東研究系聖經碩士
▪︎耶路撒冷希伯來大學考古系博士生
▪︎希華文化交流中心董事
▪︎2022年3月與丈夫黎富文牧師從生活了廿五年的以色列移居塞浦路斯 (聖經時代的居比路);夫婦均開始擔任「國宣跨文化訓練講師」
▪︎美國芝加哥三一福音神學院文學碩士(宣教)及教牧學博士(宣教學)
▪︎前建道神學院跨越文化研究部副教授
▪︎牧職神學院榮譽創院院長
▪︎國際短宣使團創辦人
¤ 鄺偉志牧師
▪︎現任澳洲基督教播道會靈福堂粵語事工牧師
▪︎悉尼短宣中心義務佈道訓練講師
▪︎國宣佈道訓練講師
¤ 鄺黄麗明傳道/師母
▪︎現任 Fairlea Aged Care, Harris Park & Rosehill, Sydney 院牧
▪︎悉尼短宣中心義務佈道訓練講師
▪︎國宣佈道訓練講師
▪︎前溫哥華短宣中心國語事工主任、《真理報》(加西版)編輯、中心代總幹事
▪︎西三一大學神學院中文部教授「宣教學」、「當代婚姻家庭問題探討」等科目
▪︎2022年9月起成爲 IFSTM 國宣跨文化訓練講師
▪︎2023年3月憑信心踏上宣教工場
▪︎前溫哥華短宣中心總幹事
▪︎現國際短宣使團 (義務) 總幹事
¤ 李志成傳道/博士
▪︎前美國國家氣象局 NOAA 氣象預測科研組長
▪︎現紐約短宣中心拓展部主任
¤ 李黃嬋英師母
▪︎瑞典卡羅林斯卡醫學院社工學系畢業,曾任瑞典養老院護理工作
▪︎現紐約短宣中心義務同工
▪︎「余德淳訓練機構」總監及講師
▪︎香港短宣中心董事會副主席及總幹事助理(義務)
▪︎國際短宣使團國際董事
¤ 陳志賢醫生,曾任香港大學家庭醫學名譽臨床助理教授,香港短宣中心及牧職神學院校醫多年
¤ 陳梁頌玲老師,牧職神學院輔導科講師、輔導中心主任及校友牧關
¤ 2022年7月定居加拿大,夫婦開始擔任「國宣訓練講師」
▪︎鴻福堂集團控股有限公司行政總裁兼執行董事
▪︎世界華福中心常委會主席
▪︎國際短宣使團常委會副主席
■ 現任:
▪︎美國加州羅省聖經宣道會主任牧師
▪︎國際短宣使團國際董事及洛杉磯區代表